COURSE OF Classical Studies with English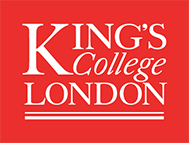 King's College London, University of London (Westminster)
University: http://www.kcl.ac.uk/
Course: http://www.kcl.ac.uk/study/undergraduate/courses/classical-studies-with-english-ba.aspx
Our Classical Studies with English BA is an interdepartmental study programme that will allow you to develop an in-depth knowledge of the Classics while studying English literature. You will spend most of your time in the Department of Classics. This will allow you to gain skills and experience in Latin and Ancient Greek language and texts, philosophy, history, art and archaeology. You will also study modules from the Department of English, and this literal combination of subjects will enable you to see echoes of the ancient world as they are picked up, reinvented and transformed over the centuries through to the modern day. The Classical Studies with English BA programme is comprised of 360 credits in total and is studied over three years. Each year, you will study a set number of modules directly related to Greek and Latin, literature and Philosophy. You will then choose from a wide selection of optional interdepartmental modules allowing you to widely explore all aspects of the cultures of Greece, Rome and English and English Literature.
Bachelor of Arts (with Honours) - BA (Hons)
Duration: 3 years
Study mode: Full-time
English language requirements: 7.0 overall with a minimum of 6.5 in each skill
Qualification requirements: AAB (±17 PT)
Tuition fees: £9,250*/year
Começa aqui a tua aventura académica no estrangeiro.
Preenche o formulário para receberes, sem compromisso, mais informações sobre o acesso ao ensino superior no estrangeiro.